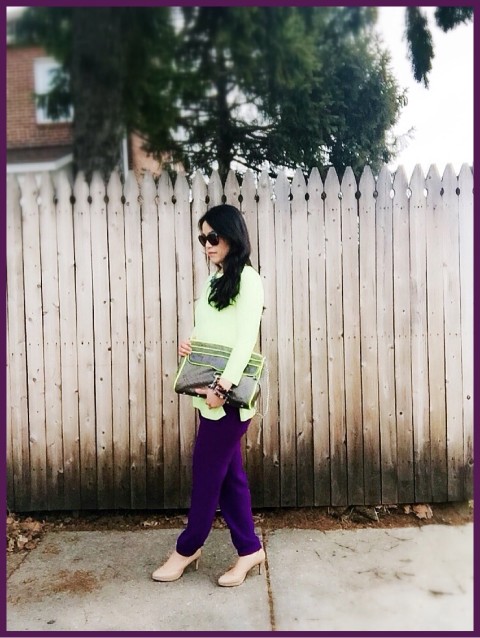 Happy Tuesday sweeties! By the time now, most of you have adjusted to the weekday mode. Right? Monday is always hard for me after the weekend… On Tuesday, I'm just ok to get going. But, you know what? Only three days left to the weekend again.

 For the past few days, weather's been gloomy here. I was feeling lazy and tired. So I wanted to cheer up myself wearing electric colors and it kinda worked until we had some snow here. After the snow??

 I'll leave it up to your imagination how I was feeling.